Industry — eCommerce
Location — Sweden
eCommerce

Retail

Music shop

Wipcore

Klarna

.NET

Umbraco
View Website
About
Ginza is a family-owned e-commerce project from Nossebro, Sweden. It is the oldest and probably the most famous online music shop in the country. Ginza offers a great variety of audio and video devices and records.
By the time of contacting UKAD Ginza team was looking for a digital partner. One of UKAD's Swedish partners recommended Ginza to try Ukraine nearshoring.
Nearshoring collaboration model appears to be a great solution for Ginza because of the high professionalism of UKAD engineers, close time zone, and European cooperation values.
Challenges
As it was mentioned, Ginza needs a reliable nearshore development team who could handle day-to-day challenges and tasks related to the maintenance and support of their online eCommerce platform.
The existing website required a new design to meet modern visual and UX standards.
To reach new marketing goals and strengthen their positions among new competitors Ginza wanted to upgrade the website with a list of new features.
Solutions
Our cooperation with Ginza lasts for more than 7 years. UKAD development team improves the Client's eCommerce platform and digital business solutions. Our technical support covers both regular and extraordinary tasks.
The Customer website had a huge assortment (300 000+ items). In order to simplify the process of choice and website search for visitors, we integrated AI search based on individual suggestions.
We integrated the Apptus eCommerce platform to analyze every customer interaction in real-time and adjust product exposure to deliver individually relevant shopping experiences. It helps to optimise online store according to business objectives like margin, profitability, and the ability to react to shopping trends in real-time and automate repetitive and time-sensitive aspects of online merchandising.
Desktop version
Home page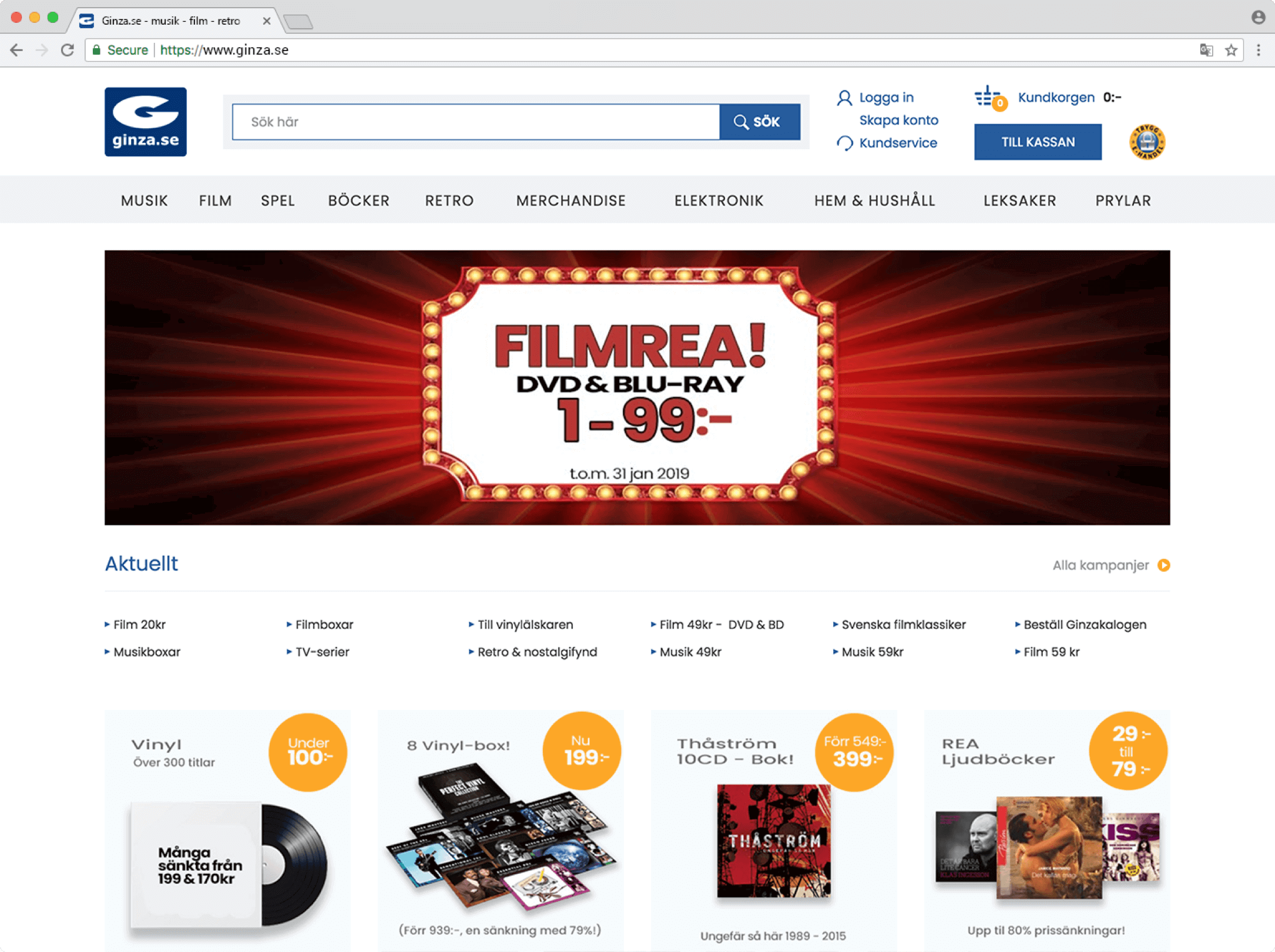 Categories page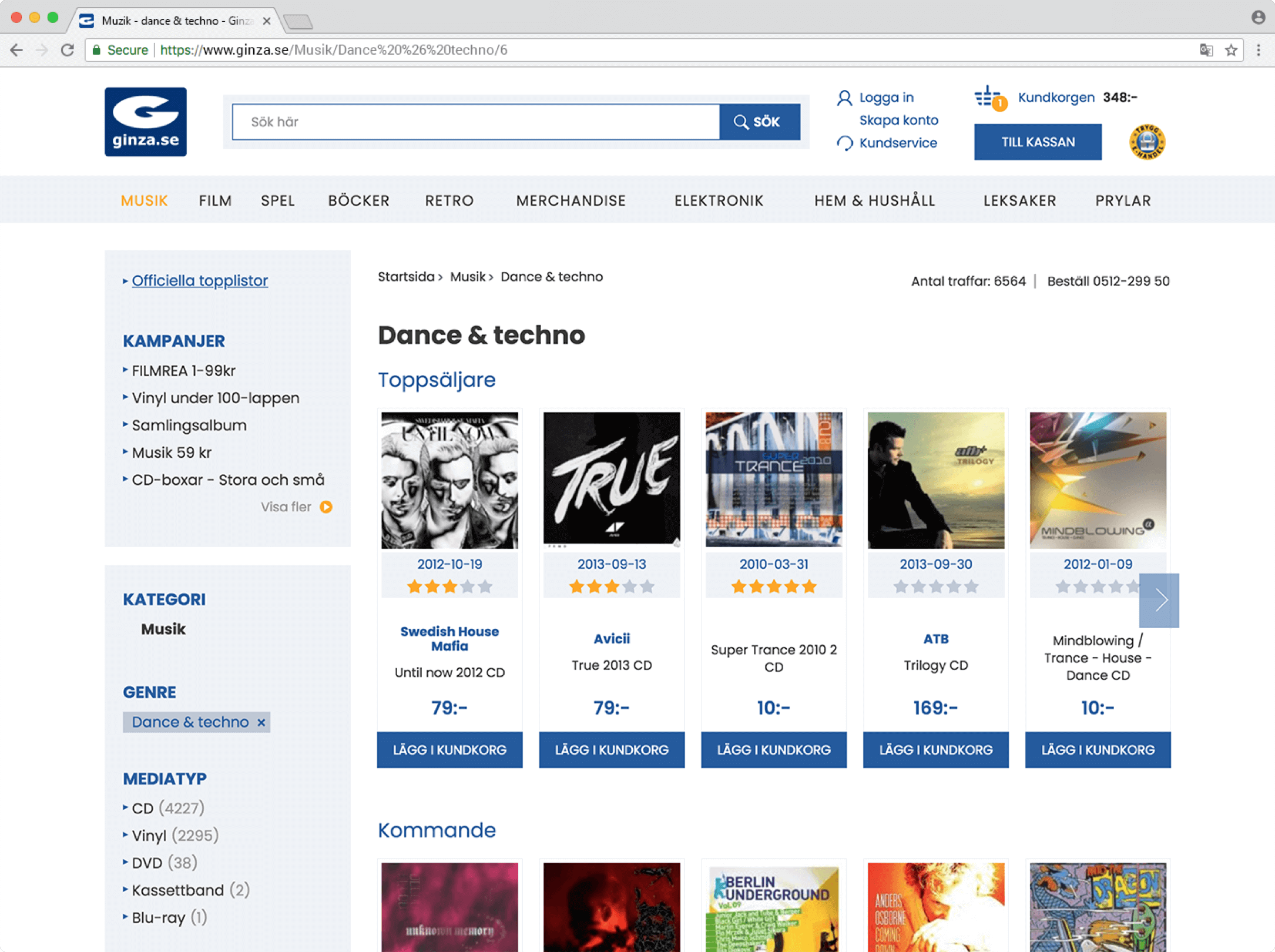 Product page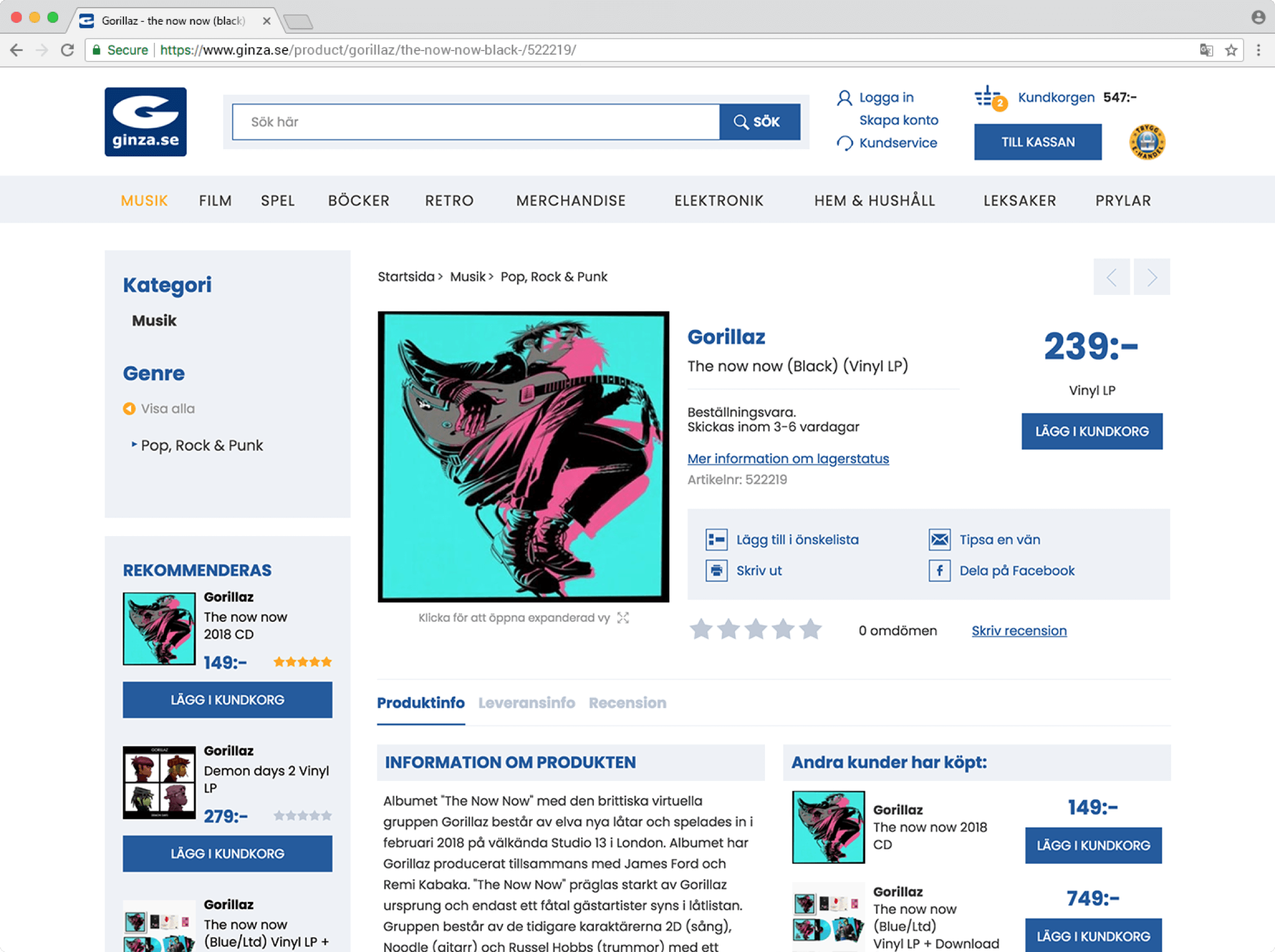 Mobile version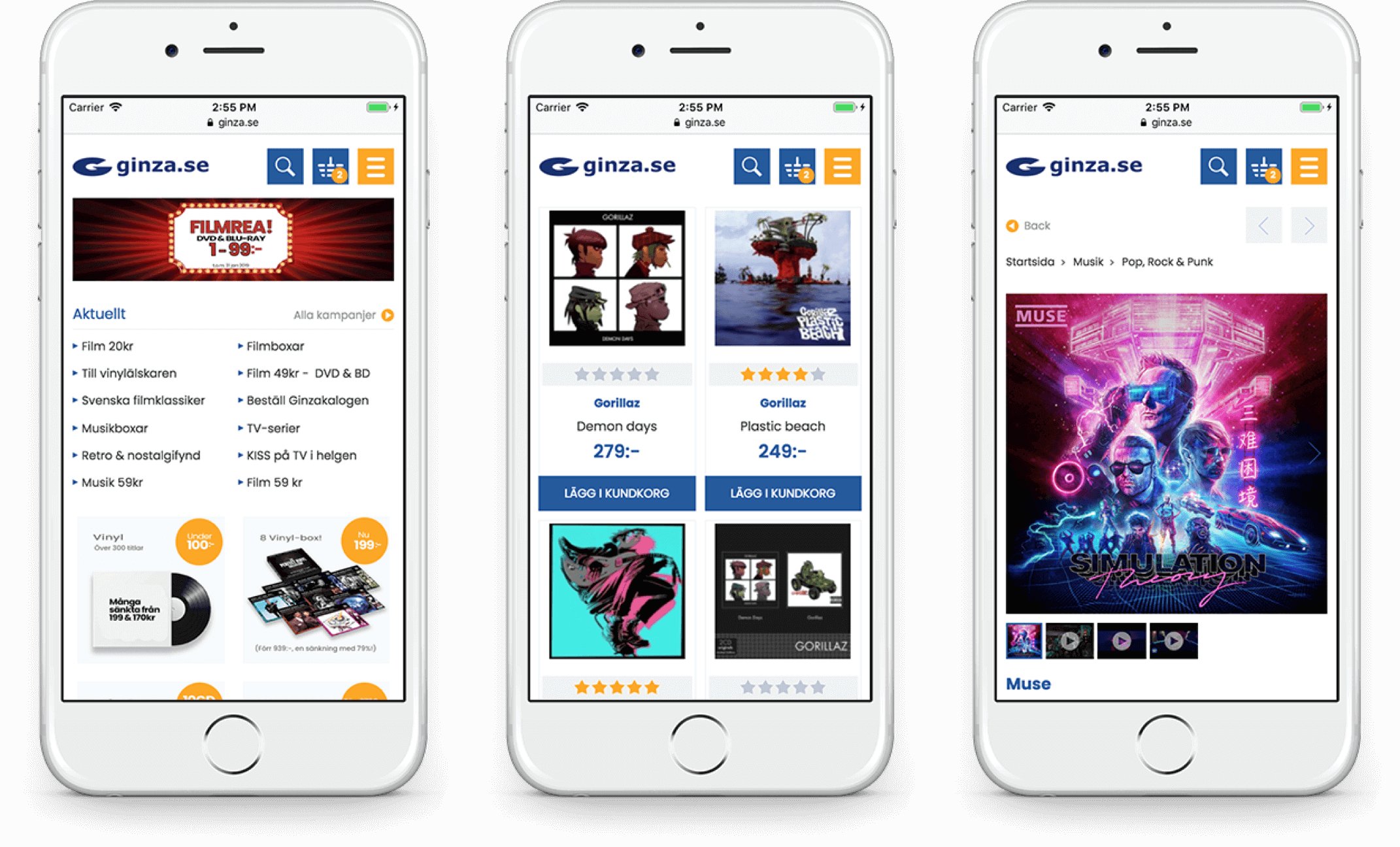 "Prompt and helpful in software development projects. High skills in .Net and web development. Very professional."
Results
After years of successful collaboration, our business relations with the Ginza team grew into a close partnership.
We are excited to make our engineering input to the Customer's business prosperity and their positive digital image
Visit Website
Technology stack
Website
Wipcore eNOVA

ASP.NET MVC (C#)

MS SQL Server

Apptus eSales

HTML5

jQuery

Klarna

Payex Server Integration

ERP